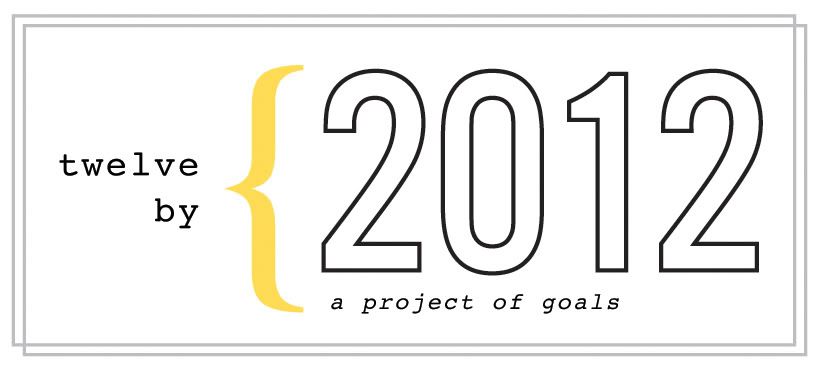 As you guys already know I'm participating in the
twelve by 2012 project.
It's a way to help eachother knock 12 things off our To-do lists that have been nagging and dragging for the whole year.
Here's my 4 week update:
The original list:
1. lose 15 pounds
2. Secure a volunteer position at a wellness/healing/yoga/meditation type center in Toronto
3. Get a job
4. DIY all our Christmas gifts
5. Continue meditating every single day
6. Send Christmas cards with heartfelt well wishes in each
7. Send out our Wedding thank you notes
8. Finish my book
9. Join OA in Toronto
10. Bake every Sunday until I leave for Toronto with my honey
11. Provide photographic evidence of all the things I strike off this list
12. Go on that weird outdoor climbing tree thing in the woods near our house (Scary!!!)
And the updated list as of today:
1. weight lost: 2.7 pounds
2. haven't got to Toronto yet.
3. haven't got to Toronto yet but have applied for a job at the ROM already. (thanks Bro)
4. will do with Mom and Britt when we get to Toronto.
5. So far so good. Not every day but most days. I'd say five days out of the seven.
6. will send them out the first week of Dec.
7. all done! yay!
8. all done! yay!
9. haven't got to Toronto yet.
10. almost but not really. I think we baked 2 out of the 4 weeks.
11. Yup photos below.
12. Ummmm we researched it and found out we can't bring Sunny so it's out. I need to think of a new thing.
11. The photographic evidence:
7. Sending out wedding thank you notes:
8. The book:
10. The baking:
Here are a few more bloggers who are doing the same thing incase you're snoopy (I am!) and want to see other peoples lists.
Oui, Petite
Wit & Whistle
A Pair of Pears
The Sweet Life
Wanderlustings
So there you have it kids. Kinda sorta killing it but not really. How are you doing on your own 12 by 2012 challenge? Or are you waiting for New Years day to make your goals and resolutions? You know I want to know.
Love and Hugs